About two years ago the City of Ypsilanti partnered with Chart House Energy and SolarYpsi to enter the Department of Energy Solar in Your Community Challenge. While not winning any money from the challenge, Ypsilanti was recognized as a low-income solar empowerment zone.
https://mailchi.mp/95466c248a96/winners-announced?e=b78fba2d5c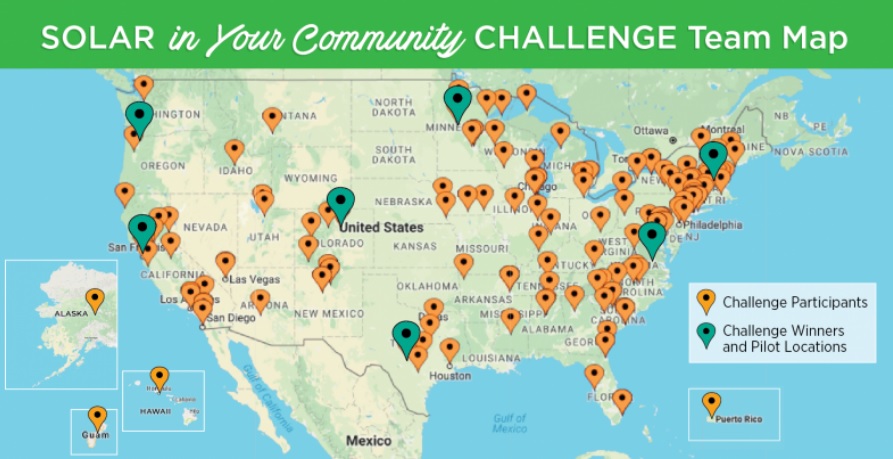 Starting with 170 teams nationwide, 5 teams were awarded money and 12 teams, including Ypsilanti, were acknowledged for their efforts.
Low-Income Empowerment: Helping Communities Most in Need
Solar Pioneers (Brooklyn, NY) – This team increased local education and improved customer acquisition in two low-income communities, creating a training curriculum and empowering youth with the knowledge to be community ambassadors for solar. They installed 307 kW of solar.
Solar Destination Ypsilanti (Ypsilanti, MI) – This team deployed over 600 kW of solar, with 44% of it benefiting LMI, and plans to install almost 3 MW by late 2019 in an area where median household income is well below the U.S. average. Local residents were trained to perform solar installation and worked on projects.
This another great example of Ypsilanti on the national map for their efforts to become a Solar Destination. The city and local community has been tremendous in their support for solar power and the number of installations continues to grow. With over 55 watts per capita putting us in the top 20 in the nation for solar power.
Here's video about our project. https://www.youtube.com/watch?v=V-wbrxGES14
SolarYpsi would like to thank Chart House Energy for their support and helping to make this project successful. We also continues to seek funds to grow solar power even faster and bring it to the residents that need it the most. Let us know if you have any ideas.