On March 17th
Last year when congress passed the new tax credit, burred inside there was a tax incentive that can be applied to solar projects. This new tax incentive is complicated, but could add an additional 15% savings to the already 30% saving from the Federal Renewable Energy tax credit. Combined that about HALF OFF a solar installation in the "Opportunity Zone". Last March 17th Rob Rafon and myself gave a talk about solar power and the tax credits. You can see a recording here. https://www.facebook.com/ypsi.live/videos/631640583960014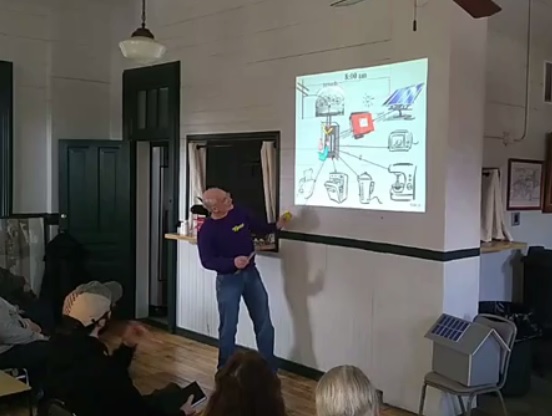 More information about this tax incentive and the Opportunity Zone map can be found here. https://esrimedia.maps.arcgis.com/apps/View/index.html?appid=77f3cad12b6c4bffb816332544f04542
WHAT ARE THE INCENTIVES THAT ENCOURAGE LONG-TERM INVESTMENT IN LOW INCOME COMMUNITIES? Opportunity Zones offer investors the following incentives for putting their capital to work in low-income communities:
A temporary tax deferral for capital gains reinvested in an Opportunity Fund. The deferred gain must be recognized on the earlier of the date on which the opportunity zone investment is sold or December 31, 2026.
A step-up in basis for capital gains reinvested in an Opportunity Fund. The basis of the original investment is increased by 10% if the investment in the qualified opportunity zone fund is held by the taxpayer for at least 5 years, and by an additional 5% if held for at least 7 years, excluding up to 15% of the original gain from taxation.
A permanent exclusion from taxable income of capital gains from the sale or exchange of an investment in a qualified opportunity zone fund, if the investment is held for at least 10 years. (Note: this exclusion applies to the gains accrued from an investment in an Opportunity Fund, not the original gains).
If you're in the Opportunity Zone and want to install solar on your home, call a solar contractor today and see how they can help monetize these tax credits and lower the cost of solar.