Last week, Ypsilanti's Mayor Beth Bashert and SolarYpsi founder Dave Strenski traveled to Denver to collect a Smart 50 Award for a pair of solar projects in the City. The solar projects were unique in that we trained and hire local underemployed residents of Ypsilanti to preform the solar installations on their own low income housing building and on a city building. https://spring.smartcitiesconnect.org/Smart50Awards/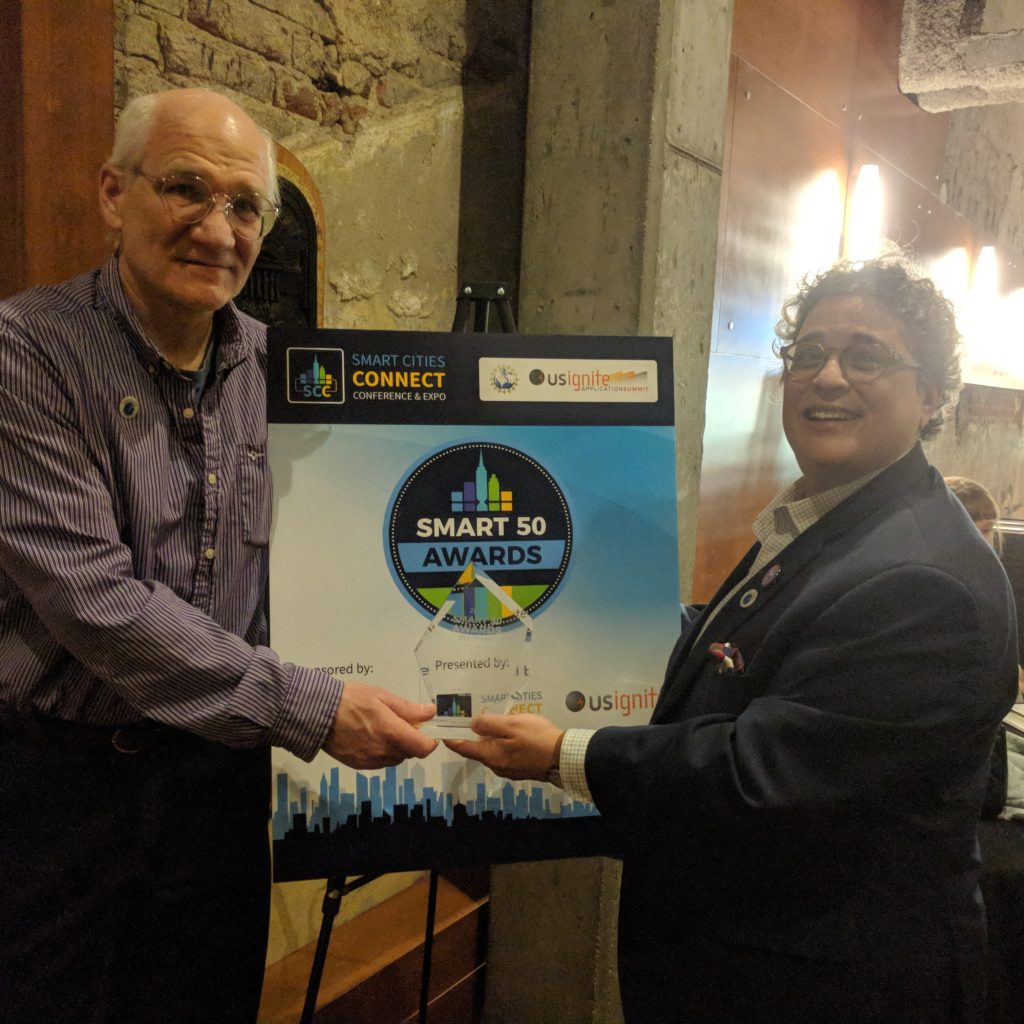 The name of our project was "Building Community with Solar Power".
This was an amazing project and accomplished several goals all at the same time! First the non-profits that received the solar installation will start to save money by having a reduced electric bill. Then, after six years, the solar installation will be paid off and the organization will have free electricity. Second, low-income, underemployed residence learned how to install solar power along with OSHA fall protection and electrical safety training. Third, they were hire, at a living wage, to install the solar power on multiple buildings. Working alongside the solar contractor and members of the community built social bonds across demographics and made relationships that can help in the future. In fact, of the eight trained and hired workers, three got future work: one as a journeyman electrician, one as a roofer, and one with a local solar contractor. Lastly the community was very proud of this project and it created a lot of positive press for the City of Ypsilanti.